Ganj Ali Khan, was a military leader and governor of Kerman, Sīstan, and Qandahar under Shah ʿAbbas I (996-1038/1588-1629).
He was present at the head of his Kermani forces in many battles. Ganj Ali Khan is best remembered for his building activities that included the Zayn al-Din caravansary in Yazd, the Kabutar-ḵan caravansary, and the rain-fed Kan cistern in the middle of Kavir-e Lut between Khorasan and Kerman. His major monument, however, is the Ganj Ali Khan complex in Kerman. The complex includes a large (31.5 x 23 m), rectangle caravansary with numerous chambers on two floors. A translucent marble on the entrance door bears Ganj-ʿAli Khan's name in an inscription by the calligrapher ʿAli-Reza ʿAbbasi, which is dated 1007/1598.
Recently opened too is the women's bathhouse behind with displays of the colorful costumes sported by the women that congregated here from all over the Persian Empire. For a break from the crowds pop into the restored bathhouse where travelers stopped for much-needed cleansing after a hard day on the Silk Road.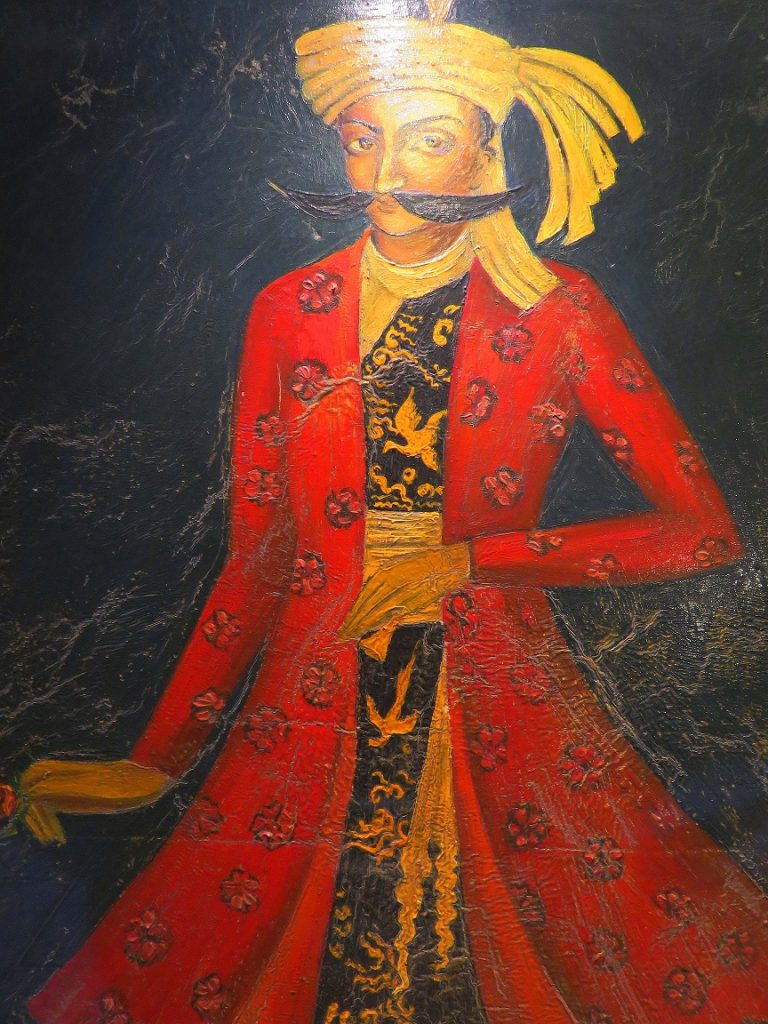 Ganj Ali Khan's biography
Ganj Ali Khan was the commander of the Safavid Iranian army of Kurdish origin. A faithful servant of Shah Abbas I. He was raised in Herat. Enrolled in the ranks of the Kizilbash from the 1580s. He played a major role in 1587 when Abbas I ascended the throne.
Participated in three wars between Iran and the Ottomans: 1578-1590, 1603-1618, and 1623-1639. In 1596 Ganj Ali Khan was appointed ruler of the province of Kerman. Accompanied by Abbas I during his expeditions to Kakheti. In 1621 he led the Marbella expeditions of Iran to the Great Mughal Empire. In 1622 he took part in the capture of Kandahar. The Shah handed over the management of the city to him.
In 1624 he commanded the third unit of the Iranian army (15,000 soldiers) during the capture of Baghdad. There he fell ill with a rebellious sen and died in early 1625. The Shah took him to Kerman with great honor and buried him in the complex of the same name. Until the end of the Safavid Empire, in 1736, Kandahar was ruled by the descendants of Ganj Ali Khan.