By reading the title of this article, you may probably wonder if there are Persian colors in the World? In response, we must say that yes, in the world of colors, 9 colors carry the title of being Persian or Iranian. In every society and culture, every evocative color has an intimate connection with the spirit of the people of that society, just as the azure blue of the sky evokes infinity, generosity, and peace of heart. Thus, the white color of the ziggurat is a symbol of mystery, clarity, and purity, black, a symbol of an invisible world, purple, a symbol of the earth and the underworld, blue, the embodiment of the world. And finally the golden color of the arches evoke sunlight.
Indeed, the color, immortality, and beauty of the sun have always been the focus of people who have always made it the central symbol of their buildings. Iranians have also been eager to show this aesthetic element in the architecture of Islamic holy places. Iran has long been the origin of countless handicrafts, including carpet weaving and tiling, pottery, enameling, and the manufacture of numerous ornaments that have entered many lands through the exchange of these handicrafts. Through these exchanges, a world of colors has also been exported, which has caused these colors to be made in the world with Iranian names. These iconic colors represent the rich art and spirit of our country's craftsmen and artists. In the following, we will get acquainted with Persian colors.
1. Persian blue proper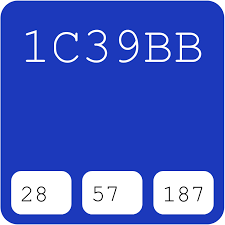 Persian blue is known for its three different major tones. When we hear this name, at first azure, which has been the main material for painting tiles and painting from ancient times, comes to mind. This color is the main color of the tiles of many mosques and monuments. In fact, azure is a blue-garlic stone that has been extracted from mines in Iran and Afghanistan, pulverized, and used in dyeing tiles, jars, and sometimes carpet fibers. The first use of the Persian blue name in English was in 1669. Another name for this color is carbon blue or shawl.
2. Medium Persian blue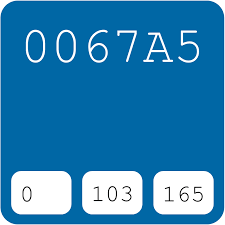 This blue color belongs to the azure blue family or shawl with lower color intensity and a bluish-gray color. This color is known among Italian cloth sellers as blue.
3. Persian dark blue or Persian indigo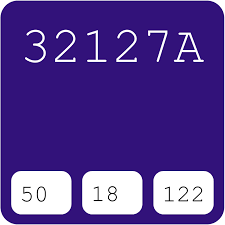 This color is from the Iranian blue family and its other name is Persian Indigo or indigo purple. The first use of the term Persian indigo in English was in 1912. This color is darker than Iranian blue and is also known as Iranian dark blue or indigo garlic. This paint is also widely used in Iranian tiling and pottery.
4. Persian rose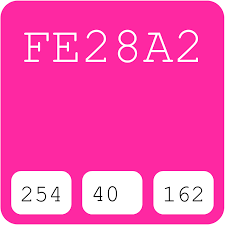 Persian rose is originally a color from the red family. This color is a combination of magenta and pink colors and is widely used in girls' clothing and accessories. Persian rose is a color that has entered the English language and literature since 1992 and is similar in appearance. The Persian rose or rose is inspired by the Iranian Mohammadi rose.
5. Persian pink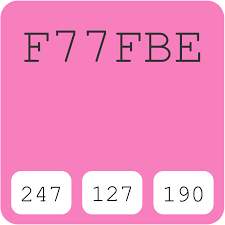 Persian pink is a tone of light pink and purple. The first recorded use of Iranian pink as a color name in English was in 1923. This color has been used in Qajar period tiles as well as in carpet weaving.
6. Persian green or turquoise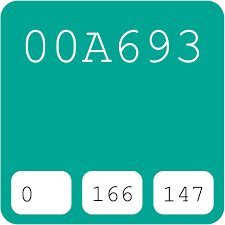 Turquoise stone and turquoise color are very popular among the people of Iran. Persian green is a dark, grayish-green combined with blue. The green color of some Iranian pottery is named and the color of the mineral is malachite. This color is very popular in Iran because green is a symbol of nature, paradise, and sanctity. The first recorded use of Persian green as a color in English in 1891 was due to traditional Iranian architecture. This color is used in the architecture of religious places, tiling, turquoise, making jewelry, and carpet weaving.
7. Persian plum or Maroon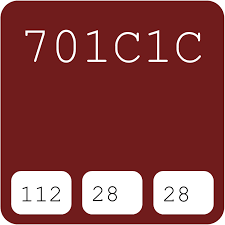 This color is traditionally called Persian plum because it represents the medium color of a plum. This color represents the color of prunes. This color, which is obtained from a combination of brown and red and belongs to the crimson color family, is called jujube in Persian. This color has many uses in Iranian handicrafts.
8. Persian red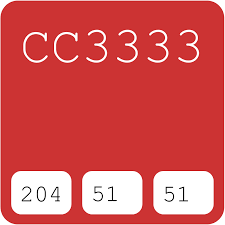 Persian red is a deep reddish-orange soil or pigment from the Persian Gulf and the island of Hormuz, which is composed of a combination of iron silicate and alumina with magnesium. This color is also called artificial red. The first recorded use of Persian red as a color name in English dates back to 1895. In Iran, it is also called red or pomegranate seed (Daneh Anari). The main use of Persian red color is in pottery and carpet weaving, Iranian carpet in our minds is mainly red or lacquer.
9. Persian orange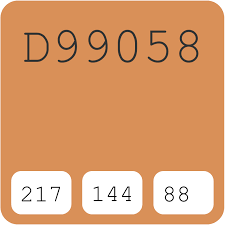 As for the history of the orange color, as we have heard, the bitter orange was first sent to China via the Silk Road from Iran. Through its grafting, the Chinese produced a new and sweet fruit called orange. And later this fruit was imported to Iran through Portugal. This color, like Persian red, is obtained from the soil of the coasts of Hormoz and contains iron oxide powder. Persian orange is a medium orange color that is commonly used in Persian carpets and pottery. The first recorded use of Persian orange as a color name in English was in 1892.
By recognizing these colors and the history of each, we realize the learning of Iranian culture and art around the world. These Persian colors are found in abundance around us, in Iranian carpets, traditional and modern tiles, jewelry, and handicrafts, and perhaps we have been unaware of them until now. In conclusion, it can be emphasized that the Iranian mosque, especially thanks to its ceramics and colors, has a courtyard that symbolizes heaven, a roof that wants to invite to the sky, and an arch that evokes and forms the tree of life. The symbol of the East is reminiscent of the eternal world described by Muslim philosophers and mystics. This unchanging cover of Iranian religious buildings is strongly due to the mystical perception of colors and their admirable and heavenly harmony.