Today capital of Iran holds a rich and strange history within itself. It is not more than two hundred years that it turned from a small village to a big overwhelming city, but not very far in history, it was only a simple hamlet. But just in those very old days, there was a huge city just beneath this small village, called Shahr-e Rey or simply Ray.
This booming city was one of the very birthplaces of civilization in the world. It might sound strange, but based on the excavations done by Eric Eshmit in Cheshmeh-Ali (which is an ancient recreational place) the findings at least date back to 4000 years before Christian. Following that it has been the landing place for other civilizations throughout history since modern times.
Now, this amazing mysterious place is one of the numerous areas of today big capital of Iran, Tehran. It is numbered as 20th section of Tehran, with a history way far older than Tehran, it holds a lot of historical places to visit.
If you like to start a journey in time, Rey city is a good example to explore. It is amazing the number of historical sites you can find in Rey city. As old as the very first time of the civilization origin, till the time of the glorious emperor of Sassanid kings.
Here is a brief list of the most important monuments to visit in Rey city:
| | |
| --- | --- |
| 1 | Toghrol Tower |
| 2 | Shah-Abdol-Azim shrine and its museum |
| 3 | Cheshmeh-Ali and Qajar Inscriptions |
| 4 | Shah Abbasi Caravanserai |
| 5 | Rey Bazaar |
| 6 | Anyanaj Tower |
| 7 | Tower of Silence |
| 8 | Ebn-e Babooyeh Cemetery |
| 9 | Javan Mard-e Ghassab Tomb |
| 10 | Rey castle |
| 11 | Shahrbano Shrine |
| 12 | Fire Temple |
How to organize our exploration in Rey?
Because like most of the old cities in the world, most of the historical places are located in not a very far distance from each other, you may take a walk through the city and visit most of the places in the above list (except some of them which are more in the far distance) but moreover, you also have the option of taking buss or getting the subway. However, it is more preferable to use your foot and enjoy an exquisite walk in this amazing city, experiencing the real local life and meeting its traditional people.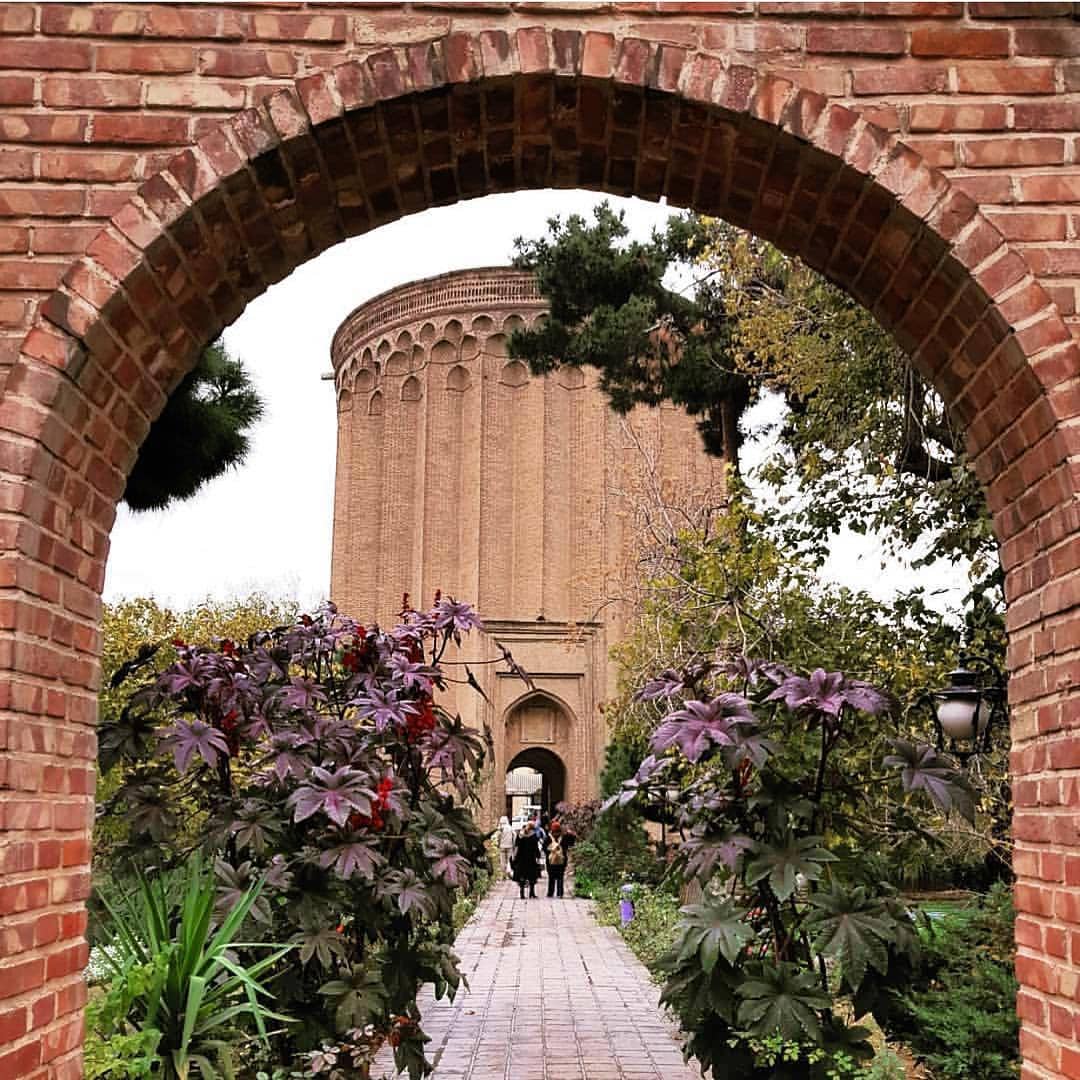 Where to start from?
A good start is a strong one, so better to initiate your walk from one of the most awesome towers you can find in Iran, with an age of 800 years old, called the Toghrol tower, then continue your way to Ebn-e Babooyeh Cemetery and Cheshme-Ali and old citadel of Rey.
After that, you can go into the Old Bazar and while enjoying its old atmosphere, you will have the option of buying some of the traditional handicrafts as a souvenir and also have your lunch in great old restaurants there.
This city used to be a religious place from very old times, and it has kept this position for itself yet, so because you are now in Bazaar, with a little walk you will get to the holy shrine and you can enjoy its magnificent view and also have a visit from its wonderful museum.
Now for the last items on the list, you have to get a taxi to visit the fire temple and Bibi Shahrbano (which was used to be an Anahaita temple in the Sassanid era) and your wonderful walk-in time will be completed here.